We are committed to providing you with high quality products, a good customer service, an effective price and on-time delivery.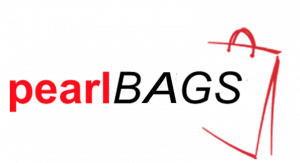 INCI PACKAGING LTD (pearlBAGS as brand name) is one of the foremost suppliers of paper (luxury hand-made) bags and paper boxes for 15 years, based in Istanbul, Turkey. We are strongly committed to offering the highest quality products in the fastest way to our customers, aiming their utmost satisfaction with the results.
The luxury bags with your company logo on are not only simple tools to carry products from store to home; but also cost effective and one of the most perfect means to promote awareness of your company to your customers and consumers; thus may act as a great tool to support your media and advertising investments in an extremely efficient way.
We focus our efforts based on the above mindset and with our commitment to superior quality. With many years of experience and expertise supported by a dynamic team of customer service and production, we first specialized in luxury hand-made paper bags. Thanks to our loyal customers' encouragement we broadened our expertise to custom-made packaging boxes. We are now producing boxes with different materials, shapes, colours and sizes, with or without logo print.
From pricing, production to delivery, we offer high quality services and continuous support in order to establish long lasting relationships with our customers and meet the standards set in the global markets. We are happy to be able to help our customers with everything from advice, to idea development, to logistics. We make sure that our customers are 100% satisfied with the final result. We operate with a sophisticated quality control and follow-up process from the time the orders are generated until the final point of delivery.
Specializing on retail sales, promotions and trade expositions, we have been serving to a wide array of world-wide companies combining top quality and speed. Alongside resellers, we work with companies from different sectors that would like to enjoy the benefits of working with a firsthand manufacturer. We have customers in various sectors, such as textile, clothing, food, beverages, automotive, cosmetics and self-care. We work with more than 150 companies and resellers from 20 different countries.
Fast service, best quality and customer satisfaction are our first priorities in INCI PACKAGING and because of this, our reference list is growing every day.
Top Quality Paper Bags and Boxes
Rope Handle Paper Carrier Bags, Die-Cut Handle Paper Carrier Bags, Ribbon Handle Paper Carrier Bags, Wine Bags, Rigid Boxes, Foldable Boxes, Corrugated Boxes
Superior Customer Service
Always happy to help and attend our customers' needs with our experienced and fast team, 24 hours a day
We offer the best price, thanks to our established production system based on half machine automation and half hand-made production
Sensitive Quality Control
Meticulous control in every step of production
Professional Logistic Service
We deliver all over the world by land, sea and air as required
100% Customer Satisfaction
Our top priority is to make our customers happy with the process and outcome. Our growing list of reference is the best indicator of our customer's satisfaction.